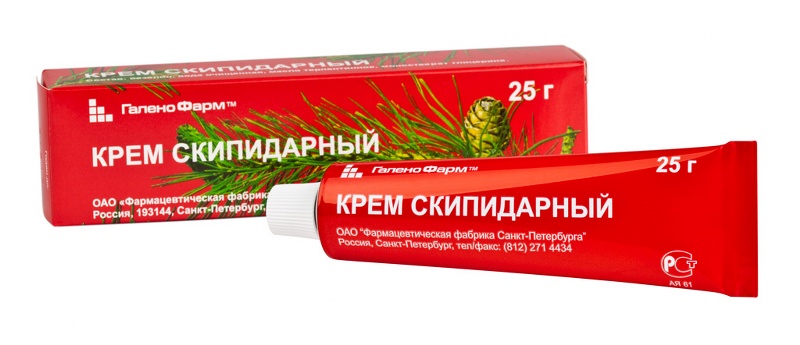 Turpentine cream
Turpentine cream is applied topically as a massaging and heating remedy in massage, stretching, injuries.
Ingredients: mineral oil, paraffin, ceresin, purified water, turpentine oil, glycerol monostearate.
Oil of turpentine (gum turpentine) has a penetrating effect and heating effect, so that occurs massage and improves blood circulation.
Application: spread the balm evenly and rub in slightly using massaging movements till complete disappearance of oily sheen.
Contra-indications: Individual intolerance to ingredients, redness, inflammation.
Packaging:
25 g of balm in aluminum tube in cardboard pack with a package insert
Advantages product form of aluminum tubes:
Aluminum tubes possess the highest barrier properties providing impermeability of a pack and protection of tube contents against air oxygen, moisture and ultra-violet radiation. The aluminum tube does not absorb air oxygen which can deteriorate the product. The internal surface of aluminum tube has a protective coating, which prevents any contact of tube contents with metal.
Storage:
Store in a dark place.
Expiry date: 3 years
Manufacturing date is on pack.
Produced by
JSC «Pharmaceutical factory of Saint-Petersburg»
Moiseenko street, 24-a, Saint-Petersburg, Russia, 191144, tel/fax: (812) 271 4443